Thank you
Thank you for shopping with us.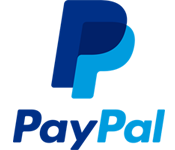 Thank you for your order and payment. Your transaction has been completed and a receipt for your purchase has been emailed to you. You may log in to your PayPal account at www.paypal.com to view details of this transaction.
Our warehouse staff will now pick your order ready for dispatch. You will receive a separate email detailing the dispatch notification together with any tracking information as soon as your order is completed.
Should you have any queries regarding this order or your payment, please do not hesitate to contact us.
Thank you for shopping with www.awningace.com
Don't forget, if you do need to return your purchase to us, you can now claim your return shipping cost back from PayPal.
How does 'Returns On PayPal' work?
Simply activated 'Return Shipping on Us' in your PayPal account
Pay for your purchase with PayPal.
If you need to return your item to us follow our return policy instructions.
Pay for your return shipping.
Submits a claim to PayPal, with proof of PayPal purchase and proof of return shipping costs.
After your application has been approved, PayPal aims to send a refund to your PayPal account in 10 days.
Find out more by clicking this banner.