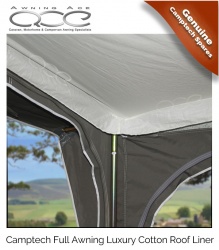 New 2020 Camptech Traditional Awning Roof Liner
New & Improved 2020 Camptech Traditional Awning Roof Liner
Suitable for Camptech Traditional awnings produced 2016 to present day.
From:
£51.39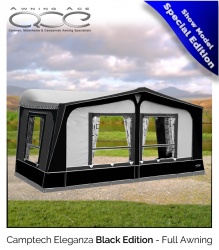 Size 7 Ex Demonstration CampTech Eleganza Seasonal Awning BLACK
The Camptech Eleganza is arguably the best value high-quality seasonal awning available in the UK. The elegant, practical design and superb build quality have made this all season awning a best seller. Manufactured for all weather condition, the Camptech Eleganza is constructed from the specially developed Climatech SR18 heavy duty coated polyester fabric which oozes quality and feels amazing to touch. This black edition is a real head turner.
£759.00
£600.00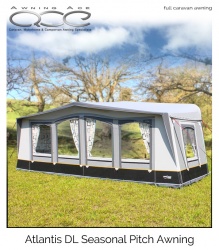 Camptech Atlantis DL Luxury Seasonal Awning Size 9
Atlantis DL is quite simply the ultimate seasonal caravan awning from Camptech. Designed from the ground up exclusively for seasonally sited caravan enthusiasts, with uncompromising build quality and unrivaled materials. Manufactured from exclusively developed Climatech SR21 extra heavy duty high-quality material, the awning is exceptionally strong,
£1,180.00
£600.00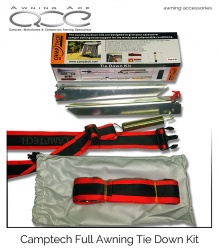 Camptech Full Awning Storm Straps (Pair)
Techline Storm Strap Kit
Suitable for Camptech full and traditional awnings produced 2016 to present day.
£42.30
£29.90