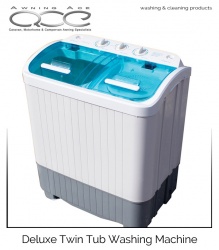 Portawash Plus Deluxe Twin Tub Washing Machine
The ultimate camping and caravan portable washing machine with WHIRLPOOL washing action has set the standard for camping and caravanning enthusiasts. This small footprint washer is ideal for caravan's, boats, camping, motorhomes and student residence. The new WHIRLPOOL cycle saves power, water and time.
£129.99
£96.90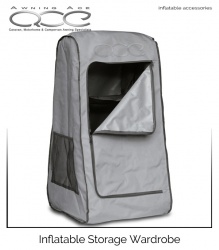 Streetwize Airdrobe Inflatable Camping Wardrobe
The portable inflatable camping wardrobe you can take almost anywhere. The Streetwize Airdrobe inflates in seconds and is made from super tough 600D PVC coated polyester fabric making it both light and strong. With a large storage capacity of 25kg how did you ever managed without one!
£79.99
£59.90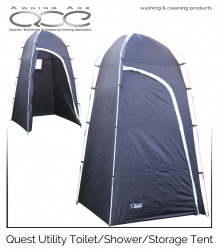 Quest Traveller Utility Toilet Tent
Quest Utility tent can be used as a toilet tent, changing room, shower tent or additional storage tent. Because these tents are so lightweight, extremely compact to store and infinitely versatile they make a superb addition to any camping or caravan equipment. Capable of housing a camping toilet with ease you can be safely protected from the elements when it really matters.
£40.99
£29.99