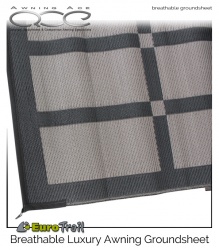 EuroTrail Patio Mat Breathable Awning Groundsheet
Stylish, soft and very durable these hard wearing awning groundsheets add a real touch of luxury to any caravan awning, tent or outdoor festival. Made from 100% breathable polypropylene with an attractive neutral design these awning groundsheets are grass friendly allowing the grass to breathe without damage.
From:
£64.99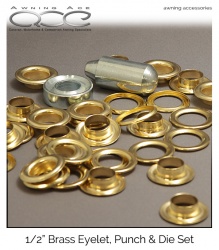 Brass Eyelet Kit Incl. Punch, Die and 15x Rings 1/2" (12.7mm)
Eyelet tools are an essential part of your camping and caravan tool kit. Ideal for repairing groundsheets, awnings, tents, canopies and many other applications. These 1/2" (12.7mm) Diameter Eyelets are simple, easy and quick to use at home or out and about on your camping holiday. The well respected Hipkiss brand is supplied as a total kit containing 15 x Eyelets, Punch and Die set.
£22.99
£17.99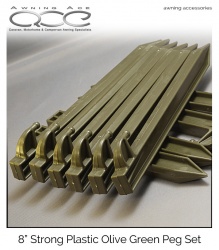 8" Strong Plastic All Purpose Ground Pegs
Strong and durable these 8 inch olive green all purpose pegs are ideal for a number of different ground types but are particularly suitable for soft, loose conditions where their large surface area helps to achieve better pitching. Made from injection moulded plastic these tent/awning pegs are very tough and are shaped to be easy to hammer into the ground. They have a hook and nipple end for better guyline security, preventing guy line slippage
£9.99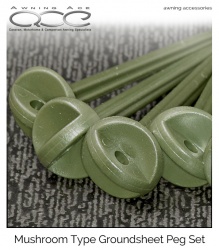 Groundsheet Mushroom Dome Head Pegs
Made from strong, durable materials these mushroom headed groundsheet pegs are designed to hold your awning or tent groundsheet or awning carpet in place safely. Their dome heads reduce the risk of tripping over traditional pegs as these sit closer to the ground.
£9.99
£8.99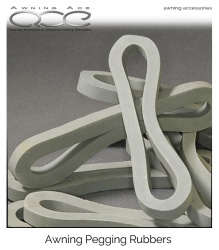 10 x Rubber Awning Anchor Rings
Used to secure your awning or tent, these 50mm rubber rings are just what you need to achieve the perfect pegging position without putting unnecessary pressure on your tent or awning fabric. Simple to use in a number of different applications, these pegging rubbers are an essential part of every camping or caravan equipment kit - supplied in a pack of 10
£9.99
£4.99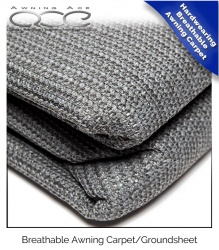 Exceptionally hardwearing, rot proof and UV stable. These Breathable Awning Carpets are easy to clean – simply hose down after use and allow to air dry, Each carpet is hemmed for extra strength and includes reinforced pegging eyelet in each corner. Ideal for ground covering caravan awning, motorhome annex, tents, marquees, gazebos, and picnics.
CALL