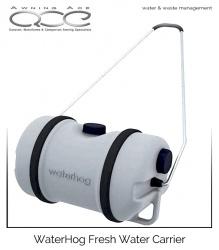 51 Litre WaterHog Fresh Water Carrier
Extra large capacity water carrier/roller the Streetwize WaterHog holds a massive 51 litres of fresh water. Constructed from high food grade polyethene materials with filler hose included, the Waterhog is simply the best way to transfer fresh water to your caravan, motorhome, campervan or boat.
£54.00
£52.99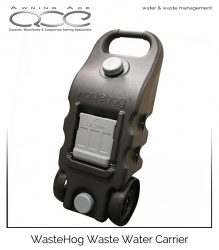 46 Litre WasteHog Waste Water Carrier
Extra large capacity waste water carrier/roller the Streetwize WasteHog holds a huge 46 litres of waste water.
£54.00
£49.79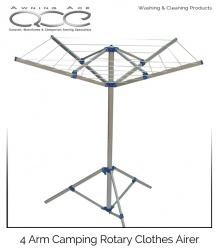 4 Arm Rotary Camping Clothes Airer
Premium quality Quest 4 arm free standing rotary airer. Constructed from premium quality lightweight materials and extremely ease to store and transport. Comes complete with pegging points and pegs to ensure that it stays in position. When not in use it folds away for easy storage and comes complete with a carry bag.
£43.99
£34.90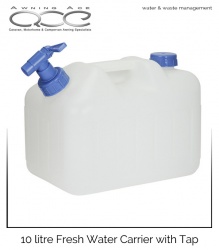 10 Litre Camping Fresh Water Carrier with Tap
10 litre heavy duty water carrier is perfect for your camping holidays, campervan or picnics. Fill up at the start of your trip to keep a good supply of drinking and washing up water by your side.
£11.90