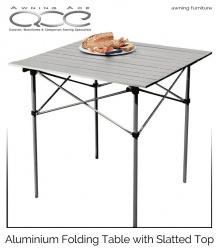 Aluminium Folding Camping Table with Slatted Top
Easy to transport, lightweight and folds away into its own carry bag, this camping table would be ideal for outdoor events such as BBQ's, kids' parties, camping and picnics. Lightweight, square aluminium slatted table with a collapsible frame.
£28.99
£22.99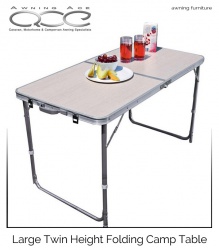 Large Folding Aluminium Camping Table Twin Height
Whether you are having a garden picnic, you're camping or you need another table for when the family come round, this folding table would be ideal. The top is easy to wipe clean and the twin height setting makes it perfect for kids or adults. Colours may vary.
£30.99
£22.99