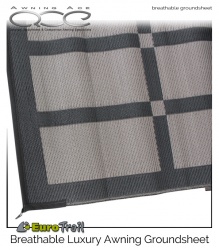 EuroTrail Patio Mat Breathable Awning Groundsheet
Stylish, soft and very durable these hard wearing awning groundsheets add a real touch of luxury to any caravan awning, tent or outdoor festival. Made from 100% breathable polypropylene with an attractive neutral design these awning groundsheets are grass friendly allowing the grass to breathe without damage.
From:
£64.99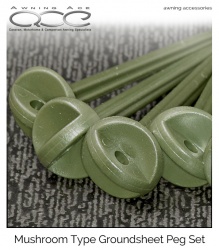 Groundsheet Mushroom Dome Head Pegs
Made from strong, durable materials these mushroom headed groundsheet pegs are designed to hold your awning or tent groundsheet or awning carpet in place safely. Their dome heads reduce the risk of tripping over traditional pegs as these sit closer to the ground.
£9.99
£8.99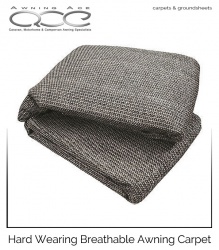 Exceptionally hard wearing, rot proof and UV stable. The Supreme Awning Carpets are easy to clean – simply hose down after use and allow to air dry, Each carpet is hemmed for extra strength and includes reinforced pegging eyelet in each corner. Ideal for ground covering caravan awning, motorhome annex, tents, marques, gazebos and picnics.
From:
£21.99