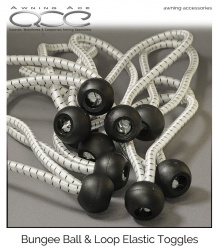 Bungee Ball & Loop (150 x 5mm) Shock Cord Toggles
Ball & Loop Bungee Cords are ideal for securing tarpaulins, trailer covers, flysheets and for attaching windbreaks and mudwalls to the ground or other camping equipment. Handy for storage and stowing equipment and extremely popular with caravan enthusiasts, boat owners and campers around the world.
£16.00
£12.99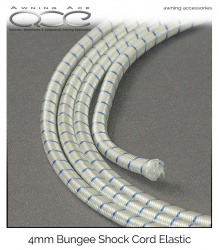 5m Bungee Elastic Shock Cord 4mm
5 metres of durable 4mm Shock cord; ideal for replacing elastic within tent and awning poles. Supplied in 5 metre lengths this strong elastic cord stretches to double its initial length and is perfect for many different camping, marine and caravan applications.
£14.99
£9.49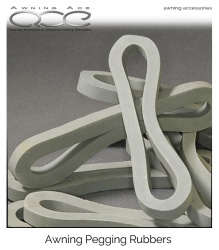 10 x Rubber Awning Anchor Rings
Used to secure your awning or tent, these 50mm rubber rings are just what you need to achieve the perfect pegging position without putting unnecessary pressure on your tent or awning fabric. Simple to use in a number of different applications, these pegging rubbers are an essential part of every camping or caravan equipment kit - supplied in a pack of 10
£9.99
£4.99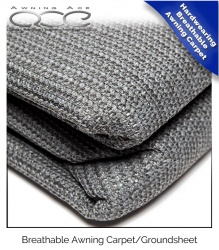 Exceptionally hardwearing, rot proof and UV stable. These Breathable Awning Carpets are easy to clean – simply hose down after use and allow to air dry, Each carpet is hemmed for extra strength and includes reinforced pegging eyelet in each corner. Ideal for ground covering caravan awning, motorhome annex, tents, marquees, gazebos, and picnics.
CALL