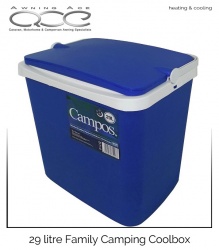 29 litre Coolbox Camping Cooler
This family sized 29 litre Coolbox is sturdy, durable and features a carry handle and locking mechanism.
Perfect for camping, picnics, sports events festivals and days out this large cooler can hold 36x regular drinks cans or 6x 1.5litre bottles of drinks.
£23.99
£20.49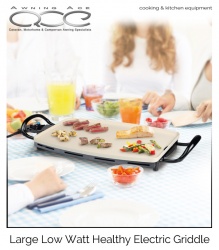 Quest Low Wattage Electric Healthy Griddle
These healthy camping or patio griddle is easy to use and simple to clean. Using only 1500W they are perfect for your caravan, motorhome or campervan work on electric site hook-ups.
£39.99
£32.99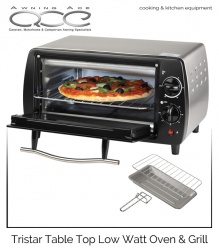 Quest Low Wattage Table Top Camping Oven
Low wattage, compact and superb build quality, make the Quest table top mini oven and grill perfect for those where space is at a premium or camping where the low wattage is critical. This ovens body is constructed from premium stainless steel making it extremely efficient and very easy to clean.
£52.99
£39.99